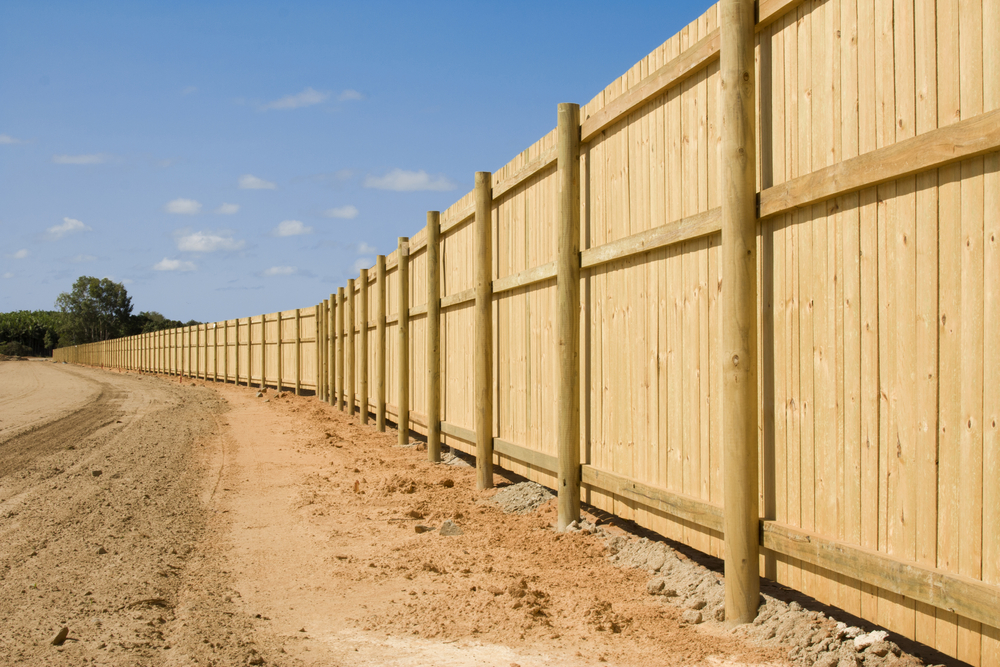 Welcome to Wellington Fence Company, Wellington's premier provider of residential and commercial fencing and gate solutions. Our commitment to delivering exceptional workmanship and customer service is what sets us apart in the Wellington region. At Wellington Fence Company, we strive to meet and exceed the unique needs of each client, ensuring both the quality and effectiveness of our fencing and gate installations.
We specialize in a variety of fencing options, ranging from classic gate designs to modern aluminum balustrade fencing. Our focus on using only the highest quality materials guarantees that your fence or gate will not only be visually appealing but also durable and secure. Every fence and gate we offer is meticulously crafted and installed by our team, ensuring the highest standards are met.
We understand that installing a new fence or gate can be a daunting task, with concerns about cost, material quality, installation process, and completion time. Our goal is to alleviate these concerns, providing a seamless and stress-free experience from start to finish.
Effective communication is a cornerstone of our service at Wellington Fence Company. From the initial consultation to the final installation, we ensure you are informed every step of the way. Our team is always available to answer questions and address any concerns, maintaining transparency and trust throughout the project.
We recognize that affordability is crucial for our clients. Therefore, we offer competitive pricing without compromising the quality of our products or our level of service. Our mission is to make high-quality fencing and gates accessible to everyone, enhancing the functionality and aesthetic appeal of your property.
At Wellington Fence Company, we are committed to providing you not just with a product, but with an experience that surpasses your expectations. Contact us today for a complimentary consultation and discover how we can fulfill all your fencing and gate requirements, tailored specifically for Wellington and its surrounding areas.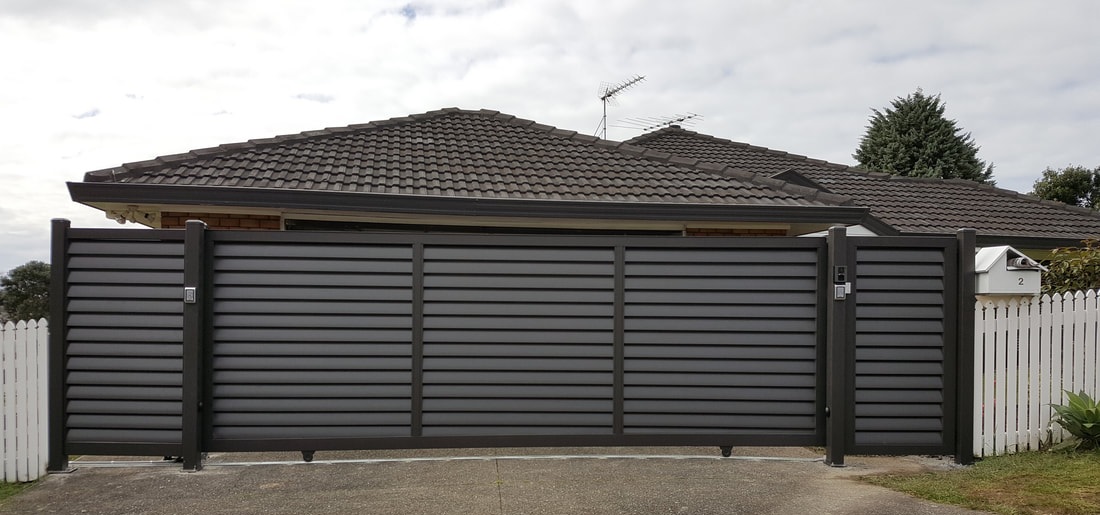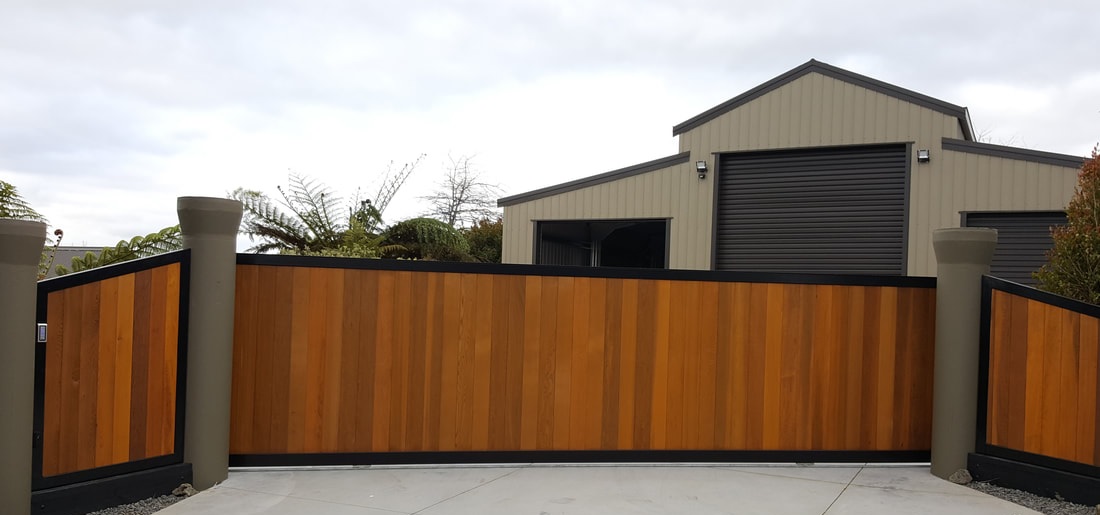 Our Fence And Gate Services at Wellington Fence Company
Welcome to Wellington Fence Company, where we provide a comprehensive range of fencing and gate solutions tailored to the unique needs of our customers in Wellington and its surrounding areas. Our commitment to quality and customer satisfaction drives our services, ensuring every fence and gate we install enhances both the functionality and aesthetic appeal of your property.
Timber Fence Installation Wellington
Our expertise in timber fence installation encompasses both residential and commercial properties. We focus on delivering the highest quality timber fences and gates, popular for their natural beauty and durability. Whether you prefer pine, macrocarpa, or another timber type, our experienced team will guide you in choosing the perfect material for your fence or gate. We offer a variety of design options, including horizontal or vertical slats, and custom designs to meet the specific needs of each client.
Our timber fences and gates are built with the best materials and craftsmanship, ensuring longevity and functionality. We are dedicated to providing you with a product that excels in both beauty and performance.
Automated Gates
Automated gates are an excellent choice for those valuing convenience and security. We specialize in installing high-quality automated driveway gates that can be operated via remote, keypad, or smartphone. With automated gates, you'll enjoy the ease of access and an added layer of security to your property. Our expertise in automated gate installation ensures that you receive a gate system that matches your property's needs and maintains the highest standards.
Security Fencing
Understanding the importance of security for your property, we offer a variety of security fencing options. Our designs ensure your privacy and security, using only high-quality materials like steel bar fences and aluminum gates. Our team will help you choose the right style of security fence, offering both traditional and custom solutions to meet your unique needs.
Steel Bar Fences 
Proudly offering top-quality steel bar fence services, we cater to both residential and commercial properties. Our steel bar fences provide excellent security and durability. We design and install steel bar fences in various styles, ensuring that your fence is robust, long-lasting, and capable of withstanding the elements. Our services are tailored to meet your specific needs and budget.
Wellington Louvre Gates
For top-quality Louvre Fence and Gates in Wellington, look no further. We understand the importance of having the right fencing and gate solutions for your property, offering a wide range of louvre fencing and gate options that can be customized to suit your specific needs. Whether you're looking for a sophisticated and contemporary look for your home or a durable and secure fence solution for your business, our team is here to help.
Wooden Balustrades
Our wooden balustrades are perfect for enhancing outdoor areas, designed to be both durable and aesthetically pleasing. We use high-quality materials to ensure the strength and longevity of your wooden balustrade.
Metal Gates
Our focus on high-quality metal gate services caters to those seeking a sturdy, long-lasting entrance or driveway solution. Whether you choose aluminum, steel, or another metal, our team of experts is here to assist you in selecting and installing the ideal gate for your property.
Driveway Gates Wellington
Driveway gates add elegance, security, and privacy to your property. We specialize in designing and installing high-grade driveway gates tailored to each customer's unique needs and preferences. We offer a variety of driveway gate options, including traditional swing gates and modern sliding gates, designed to enhance the functionality and aesthetic appeal of your home. Our team works closely with you to understand your needs and preferences, offering expert advice and guidance.
Residential Security Gates
We understand the importance of keeping your family and home secure. Our residential security gates are designed to provide an extra layer of defense, deterring potential intruders and ensuring only authorized access to your property.
Custom House and Entrance Gates
Recognizing that each property is unique, we offer custom house and entrance gate solutions. Our expertise lies in designing and installing high-quality bespoke gates that enhance your property's security, privacy, and overall look. We offer a range of custom gate options, including automation, to ensure functionality and ease of use.
Wooden Fences Wellington
Offering high-quality wooden and timber fencing services, we cater to those who value privacy and aesthetics. Our wooden fences, available in various styles and designs, are built using the highest quality timber, ensuring durability and a classic look for your property.
Pailing Fences Wellington
Specializing in pailing fences, we provide durable and affordable solutions for homeowners. Our experienced team designs and installs pailing fences in a range of styles, using top-quality materials for long-lasting results.
Wellington Deck Balustrades 
Our deck balustrades, designed to enhance your outdoor spaces, are built with durability and aesthetics in mind. We use high-quality materials to ensure the strength and longevity of your deck balustrade.
Aluminium Balustrade Fencing Wellington
We offer durable and aesthetically appealing aluminium balustrade fencing, perfect for outdoor areas. Our aluminium balustrades are designed to meet
the specific needs of your property.
Pergolas Wellington
Choose from a variety of pergola types, including wood, aluminium, and steel. Let us help transform your outdoor space into a functional and aesthetically pleasing area you can enjoy all year round.
Pool Fence and Gate Wellington
Our high-quality pool fences and gates are designed to provide maximum safety for your family. Made from strong and durable materials, they are an excellent choice for any property.
Sliding Fences
Our sliding fence installation, suitable for both residential and commercial properties, offers strong and durable solutions for high-traffic areas. We also provide electric sliding fences and gates.
Fence Pailing
We offer fence pailing installation that combines durability with a classic appearance, perfect for both residential and commercial properties.
City Fencing
Our city fencing installation provides maximum security for your property. Our city fences are strong, durable, and an excellent choice for any property's fencing needs.
Wellington Fence Company is dedicated to delivering top-quality fence and gate services to enhance the beauty and security of your property. Contact us today to learn more about our services and how we can assist you in enhancing your property's value and appearance.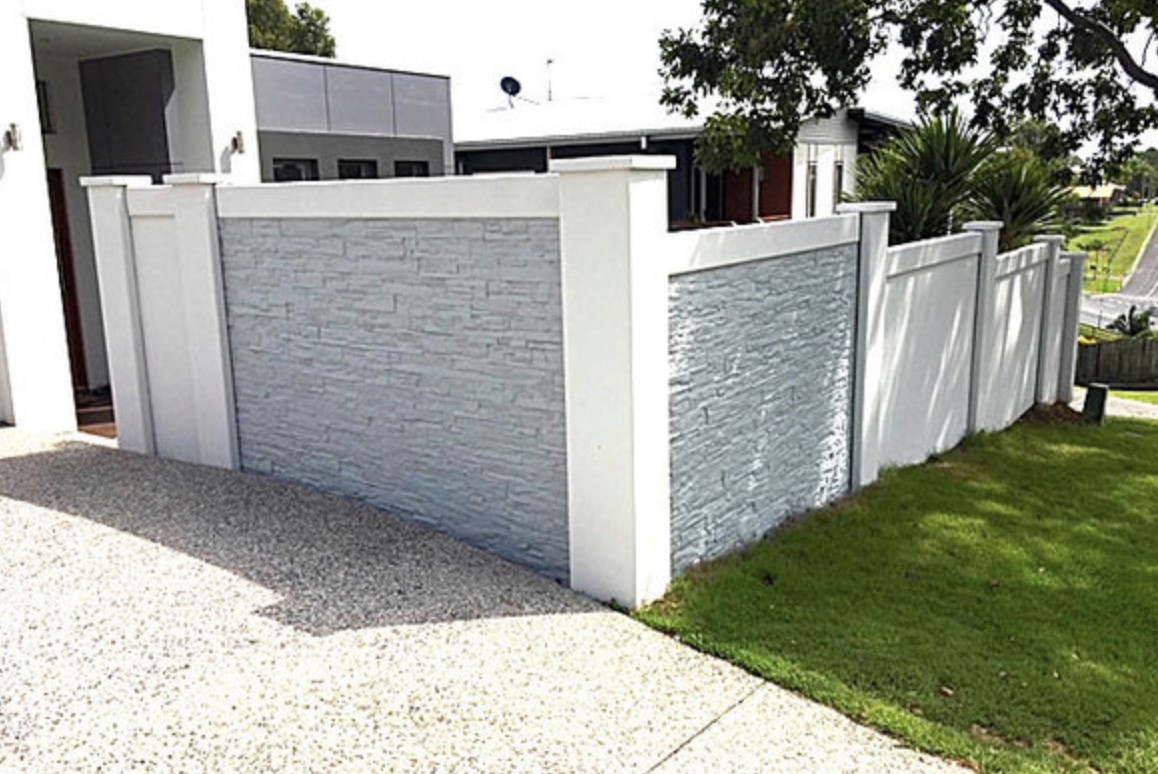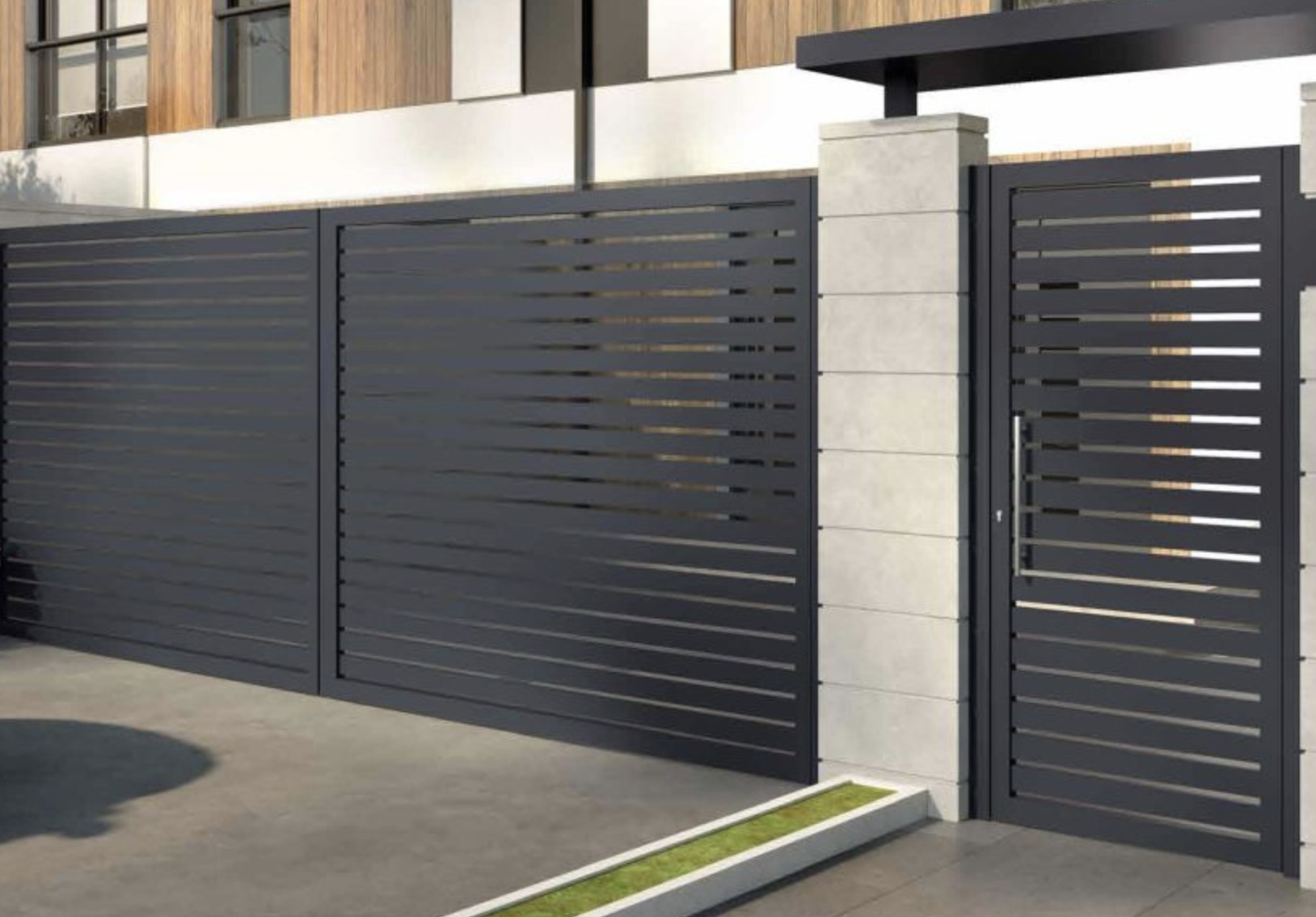 Why Choose Wellington Fence Company?
When it comes to fencing and gate solutions in Wellington, choosing Wellington Fence Company offers a multitude of benefits that stand out in the market. Here's why we are the right choice for your fencing and gate needs:
Quality Workmanship
Our team comprises highly skilled and experienced professionals dedicated to delivering installations of the highest quality. Each project we undertake is a testament to our meticulous attention to detail and commitment to excellence.
Custom Designs
Understanding that each property is unique, we offer bespoke fence and gate designs tailored to your specific requirements and aesthetic preferences. Our design team works closely with you to bring your vision to life, ensuring that the final product aligns perfectly with your expectations.
High-quality Materials
At Wellington Fence Company, we believe in using only the best materials in our installations. This commitment ensures that your fence or gate is not just visually appealing but also robust, durable, and able to withstand the test of time.
Excellent Customer Service
We pride ourselves on our customer-centric approach. Our team is dedicated to providing outstanding customer service and support, ensuring that your installation process is seamless, hassle-free, and enjoyable from start to finish.
Competitive Pricing

We understand the importance of value for money. That's why we offer competitive pricing for all our services, ensuring you get the best quality without overstretching your budget.
Timely Completion
We recognize the value of your time. Our efficient project management ensures timely completion of your fence and gate installations, so you can enjoy your new space without unnecessary delays.
Satisfaction Guarantee
Your satisfaction is our top priority. We stand behind our work with a satisfaction guarantee, ensuring peace of mind and confidence in your investment with us.
Our Fence And Gate Gallery
Explore our gallery to view some of our exemplary projects. We take pride in our craftsmanship, and our gallery showcases the diverse range of fences and gates we've crafted, including timber fences, steel bar fences, wooden balustrades, metal gates, and more.
Contact Wellington Fence Company
Ready to embark on your fence and gate project? Contact us today for a no-obligation quote! Our team is eager to collaborate with you to deliver the best fencing and gate solutions for your needs.
Get in touch to discuss your specific fencing and gate requirements. We're readily available to answer your queries and provide a free estimate. You can reach us via phone, email, or our website contact form. Our responsive team is committed to ensuring a smooth and satisfying experience with Wellington Fence Company.
At Wellington Fence Company, we are dedicated to offering top-tier fence and gate solutions, tailored to your preferences. With a broad spectrum of services, including timber fence installation, security fencing, steel bar fence installation, and more, our skilled team uses the finest materials to ensure the longevity and aesthetic appeal of your installations. Reach out today, and let us assist you in enhancing your property's security and curb appeal.
Wellington Areas We Provide Fences
From far north, to South and more, we service the entire Wellington area with our fencing service. Find your area below!
Te Aro Fencing
Karori Fencing
Kelburn Fencing
Miramar Fencing
Thorndon Fencing
Newtown Fencing
Island Bay Fencing
Brooklyn Fencing
Johnsonville Fencing
Hataitai Fencing
Petone Fencing
Eastbourne Fencing
Wainuiomata Fencing
Stokes Valley Fencing
Silverstream Fencing
Trentham Fencing
Pinehaven Fencing
Titahi Bay Fencing
Plimmerton Fencing
Whitby Fencing
Paekakariki Fencing
Paraparaumu Fencing
Waikanae Fencing
Otaki Fencing
Wellington Fence Builder FAQs
What Types of Fencing Materials Do You Offer and What Are Their Benefits?
Clients often seek comprehensive information about the variety of fencing materials available, such as wood, metal, vinyl, chain-link, or composite. They might ask for details regarding durability, maintenance requirements, aesthetic appeal, cost-effectiveness, and suitability for Wellington's climate and soil type. Understanding the pros and cons of each material helps clients make an informed decision that aligns with their specific needs.
Can You Provide Custom Fence Designs Tailored to My Property?
Potential clients might inquire about the contractor's ability to design custom fences that suit their property's unique style and layout. This includes questions about creative design solutions for challenging terrains, integrating the fence with existing landscape features, and the possibility of incorporating specific design elements like decorative posts, varying heights, or unique patterns.
What Is Your Experience and Track Record in the Fencing Business in Wellington?
Clients are interested in the contractor's history and reputation in Wellington. This includes years of operation, types of projects handled (residential, commercial, rural), and specific challenges faced and overcome in the region. The contractor's experience with local regulations and familiarity with regional trends in fence design can also be crucial information for clients.
Do You Have a Portfolio of Your Previous Work in Wellington?
Potential clients often request a detailed portfolio or case studies of the contractor's previous projects. This might include before-and-after photos, descriptions of project challenges, client testimonials, and examples of various styles and materials used in past projects.
Are You Fully Licensed and Insured for Fencing Work in Wellington?
Inquiring about licensing and insurance is crucial. Clients may ask for specifics about the types of insurance coverage (like liability insurance), the extent of coverage, and how it protects them during the fencing project. They may also request to see proof of licensing and insurance.
What Is Your End-to-End Process for a Fencing Project?
Clients typically seek a detailed explanation of the project process, from the initial consultation, site assessment, and design phase to the installation and final inspection. They may ask about communication methods, timelines, what's expected of them during the project, and how disruptions or delays are handled.
How Do You Address Unexpected Issues or Changes During a Project?
Understanding how a contractor deals with unforeseen challenges (like discovering underground utilities, encountering inclement weather, or handling changes requested mid-project) is important. Clients might ask about the process for approving changes, additional costs, and the impact on project timelines.
Can You Provide References or Testimonials From Previous Clients in Wellington?
Requesting references or direct testimonials from past clients provides insights into the contractor's reliability, quality of work, and customer service. Potential clients may ask for contact details of past clients or read reviews on independent platforms.
What Are Your Payment Terms and Do You Offer Guarantees or Warranties?
Details about payment terms, such as deposit requirements, payment schedules, and acceptable payment methods, are common inquiries. Clients also often ask about any guarantees or warranties offered on the materials and workmanship, including the duration and scope of these guarantees.
How Do You Ensure Compliance With Local Regulations and Property Boundaries?
Compliance with local building codes, zoning laws, and ensuring accurate property boundary identification are crucial concerns. Clients may ask how the contractor verifies property lines and navigates permits or approvals required for fencing projects in Wellington.